MEET BC CLOSE
Providing UPL advice, and comprehensive solutions for the real estate industry by offering exceptional, attorney-based mortgage closings and settlement services in the following states:
Currently Servicing
Connecticut
Delaware
Georgia
Massachusetts
New Jersey
New York
North Carolina
South Carolina
Vermont
West Virginia


For wiring and disbursement instructions please call: 877.838.0777
BC DOCS
BC Docs was created to serve the mortgage industry with reliable, solutions for conveyance and mortgage-related documents. Our process is fast, affordable and state law compliant. Our secured, online website is user friendly. Our customer service is what sets us apart.
Our state-licensed attorney network ensures all documents are compliant to state specific nuances and requirements. In UPL states, each order is approved by a state-licensed attorney.





INTEGRATION
Technology is at the forefront of our services. Let us show you the integration possibilities with BC Law. We are integrated with the major settlement software solutions. Our integrations have been specifically designed to make our closing services and document prep/deed services work within your software solution.
UPL ADVICE
BC Law provides unauthorized practice of law (UPL) advice and compliance solutions in all states where it is licensed.
BC Law contributes oversight, support and scheduling of outsourced legal work and interfaces with the client on how that legal work is applied. BC Law enlists network attorneys (when required) in each of the "UPL States" to assist with compliance solutions.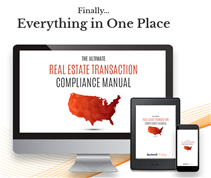 Contact our partners at System2Thinking for the best real estate transaction compliance manual in the industry!